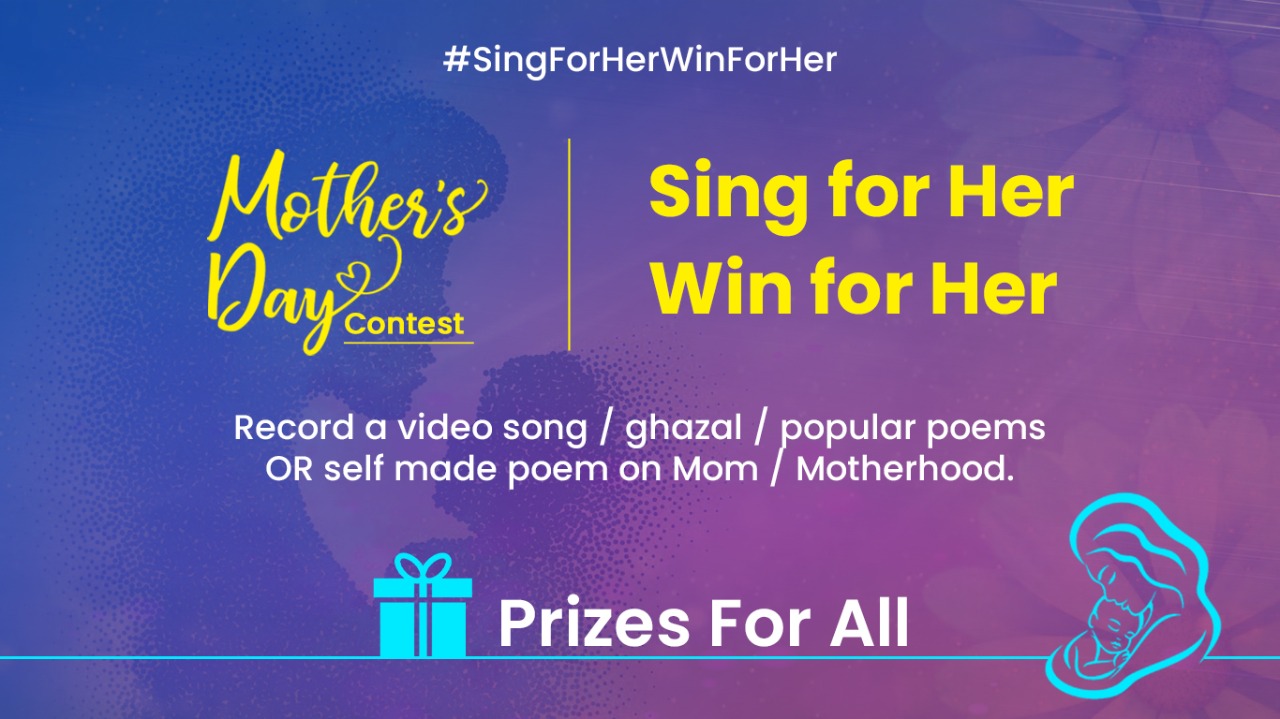 Sing for Her, Win for Her – Mother's Day Special Contest by KKALA
Sing for Her, Win for Her
Mother's Day Special Contest Dedicated to All Mothers
Prizes:
We will choose the top 3 Creative Winners.
Each of the 3 Winners will get a voucher worth Rs. 1000/- each PLUS a FREE subscription to KKALA Bollywood Music Courses worth Rs.2999/-
Additionally, Every participant will receive a discount coupon that is equal to the mother's age, which can be redeemed during the course subscription process at KKALA.in.
Simple Steps:
Step 1:
Record a video song / ghazal / popular poems OR self made poem on Mom / Motherhood. (Preferably in Hindi language)
Step 2:
DM us your Video with your details. Name, Age, Email ID, Mobile Number, Mother's Name & Mother's Age. (If you want, You can also share this video on your Feed/Story with using #SingForHerWinForHer and tag LearnWithKkala)
Step 3:
Like this post & comment to describe your beloved mom in single line with using #SingForHerWinForHer #KKALAForMothers
Rules:
1. Make sure you Like & follow @learnwithkkala
2. Last date to submit: Sunday, 8th May, 2022 Midnight.
3. All participants will receive their Mother's Day Special Discount Coupon Code by Thursday, 12th May, 2022
4. Winners would be declared on Friday, 13th May, 2022.
5. Judges' decisions will be final.
What are you waiting for? Start singing and share your winning songs.

Note: *This contest is close now.