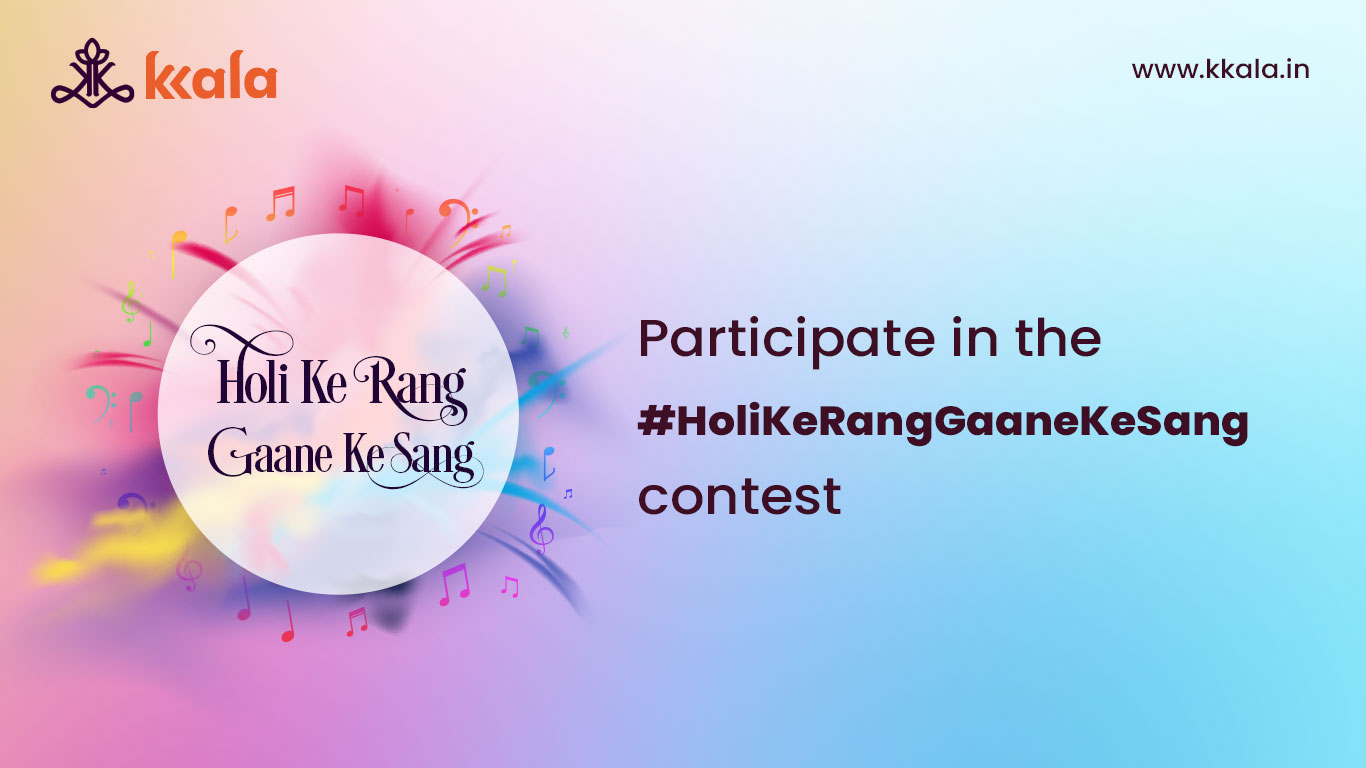 KKALA Holi Ke Rang Gaane Ke Sang Contest !!!
Participate in the #HoliKeRangGaaneKeSang contest & sing your heart out. Stand a chance to win Gift Vouchers & Go Live with Padma Shri Kailash Kher.
Prizes:
1st Prize – Rs. 3000 Gift Voucher
2nd Prize – Rs. 2000 Gift Voucher
3rd Prize – Rs. 1000 Gift Voucher
Simple Steps:
Step 1: Record any song audio / video that has at least 1 colour name in the song lyrics (Preferably a Hindi song)
Step 2: Post audio / video on your timeline and story
Step 3: Tag @LearnwithKKala and Use #HoliKeRangGaaneKeSang in your Post Copy (Compulsory)
Aur DM bhi kar dena yaar. Just to be on the safer side… If it is a private account.
Spread the joy – Tag your friends and relatives.
Aur haan, aap group me bhi gaana record kar ke share kar sakte ho.
Rules:
1. It is COMPULSORY to post the video on Your Story & Your Timeline
2. Make sure you follow and tag @LearnWithKKala
3. Last date to submit: Friday, 18th March, 2022 Midnight.
4. Winners would be declared on Tuesday, 22nd March, 2022.
5. Judges' decisions will be final.
What are you waiting for? Start singing and share your winning songs.