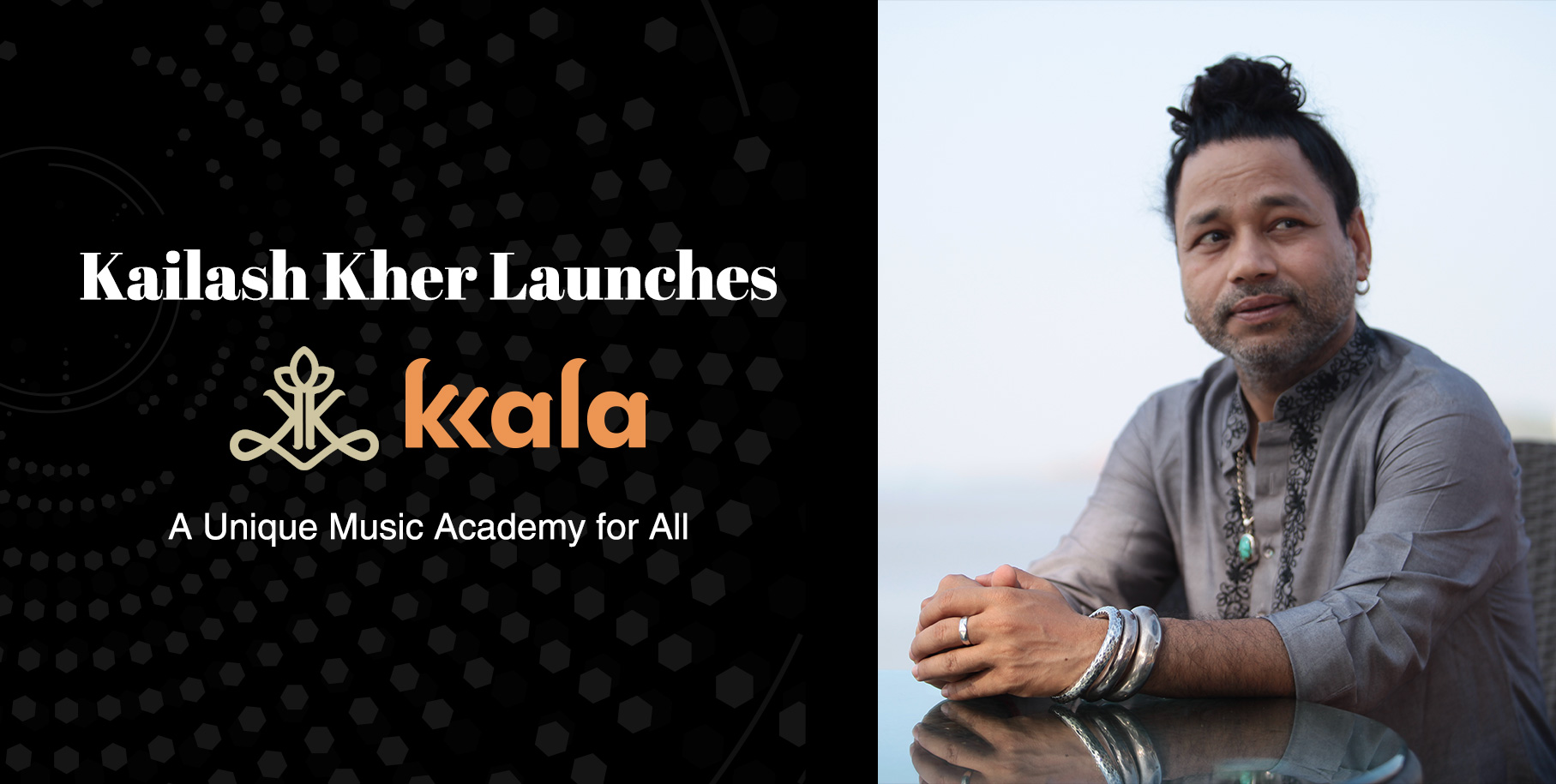 Kailash Kher Launches KKALA – A Unique Music Academy for All
Music is a form of art that can express emotions and ideas through the elements of melody, rhythm, and harmony. It can rejuvenate the body and soul and allows one to escape from the harshness of reality. Music brings peace and solace to the tired and defeated soul and inspire us to take up the challenges and face the obstacles of life afresh. It is a blessing of God, and through it, you can reach a sense of peace and calmness that is impossible otherwise.
Kailash Kher, an ardent devotee of music has launched Kailash Kher Academy for Learning Art, a music academy that can make students explore their talents and find solace that music offers. Under the guidance and blessings of Kailash Kher, elite performers and musicians, the KKALA ensures top-notch musical education to the students belonging to every stage of expertise.
About KKALA
Conceived by the musical maestro Kailash Kher, KKALA is a unique online platform crafted to help students from across the world to learn about the various facets of enchanting Indian Music. Through this platform, we hope to get to touch with curious music lovers of every age and to enlighten them about the depth and the vastness of Indian Music. The curriculum of the academy is created in such a way that the students of various mother tongues don't face any barrier.
As a music academy, KKALA does not care whether you are a beginner or an advanced student because we have planned something for everyone. Our motto is to help our students to move forward in the right direction of their musical journey.
A Dream of Kailash Kher
The idea of creating a platform where advanced or budding artists can come and learn music has always been in the mind of Kailash Kher. The lockdown came as a blessing for the genius musician as it gave him enough time to work on the nitty-gritties of the project. With no formal training in music, Kailash Kher understands the importance of good mentoring, training, and proper guidance to learn Indian Music. So, he created this platform to help students with skills but lack of access to reliable training.
Music courses You Can Avail
The platform is currently offering three types of music courses, namely Hindi Film (Bollywood) Songs, Sufi Songs, and Hindustani Classical. Each of the courses comes with several sub-courses suitable for students of different experiences and abilities. In both the Sufi Music Courses and Hindustani Classical Courses, the students will get step-by-step guidance from a highly knowledgeable and experienced instructor. They will also get an e-book containing carefully curated information, reference videos, and notations of the songs. At the end of each of the courses, each student will need to take an assessment test. If they clear the test, the students will get a completion certificate from KKALA for that particular level.
Pre Registration Offer
The best thing is that you can pre-register with KKALA to avail of exclusive discounts. You just have to pay Rs.300/- for each of the courses you want to pre-register, and you will get a discount of Rs.1000/- per course later when the batch starts.
Mostly people require external guidance to fully achieve their musical potential. Kailash Kher Academy only strives to become the leading light for guiding the students to achieve their full potential.