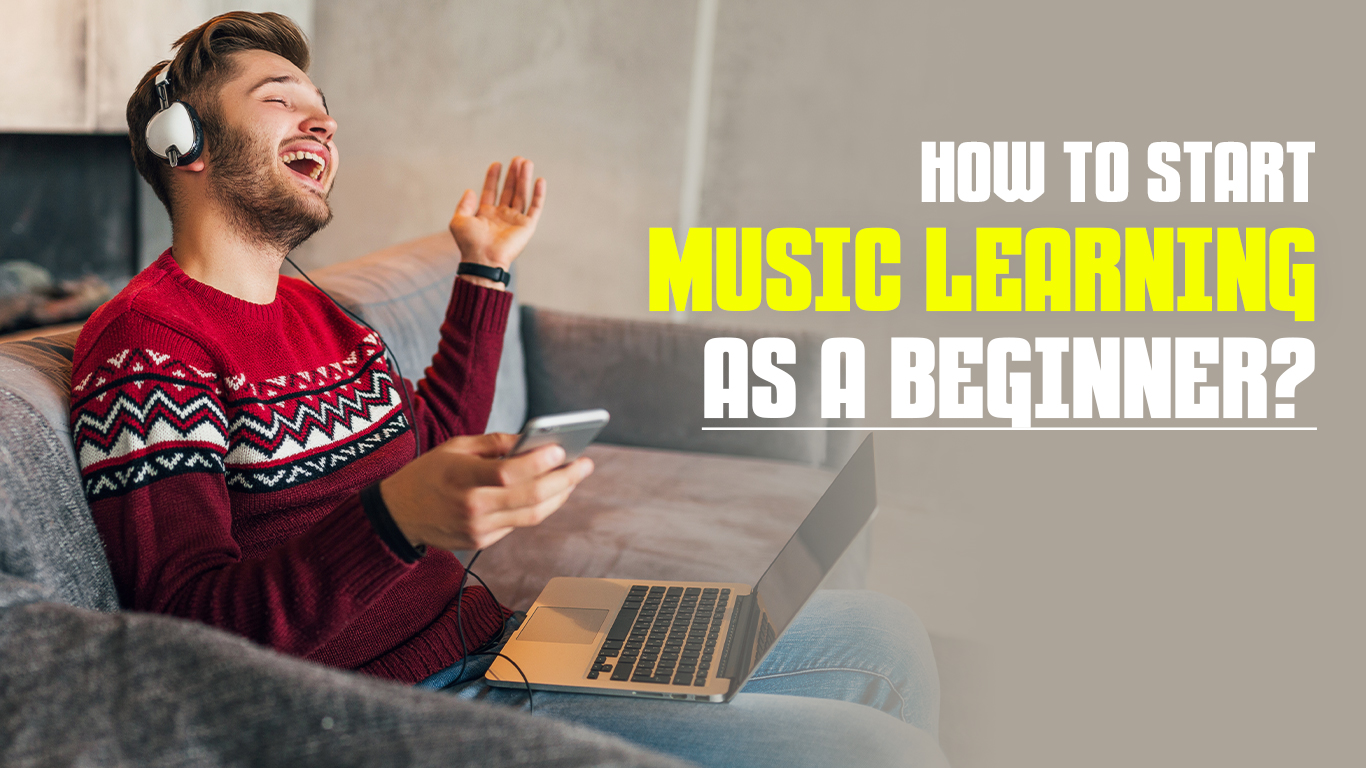 How to Start Music Learning as a Beginner?
If you have developed a liking for music, then it would be a smart idea to learn music lessons right from the beginning or basics.
Well, for beginners, a music learning course would be understanding the basics of music No matter what kind of music genre one might be interested in, the most fundamental concept for beginners would always be the basics, the notes (raga), and the rhythm (taal).
New learners apart from going through the basics of music would also need to follow certain practices, i.e., take initial guidance from mentors, watch music lesson tutorials repeatedly, go through the ebooks available with online music courses, and understand and even practice the concepts.
Is There Any Right Age to Learn Music?
Music learning is a rewarding experience. There is no denying it. It's best to learn singing from a young age. However, even teens can learn music online, even if they don't have any music experience. There is no fixed age to learn singing.
Music Lessons For Beginners: Getting Started
Good Care of Voice
To get started with music lessons, beginners should take good care of their voice. If their voice gets damaged, one won't be able to sing well. For a beginner, it's pretty common to get their voice damaged. Hence, before they start learning music online, they should know how to warm up the vocal cords. Proper warm-up would keep the cords healthy.
Develop A Listening Ear
Listen to a song. Sing it. Again listen. This is the mantra beginners should follow when they want to learn music. No matter even if a new learner is taking music lessons from a renowned music academy; still, it's important to patiently listen to the music.
Listening to others when they are singing, or listening to your recorded songs is very important to learn music and improve your skills. For beginners, active listening is more important than simply hearing.
Well, active listening implies paying attention to details, such as the pitch, notes, rhythm, etc. during the online music course. The key to active listening is to pick a simple melody first and work on it. The moment a learner gets hold of that melody; they can move to a complex melody.
Regular Practice
For beginners, it's not only essential to take online music courses, but also make it a point to rehearse regularly. With practice, one can gain confidence to make the transition from a low to high pitch or vice versa. Recording what one is singing and listening to it would help a learner to understand their faults and work on them.
Guided Training
Beginners who dream of starting their journey as a singer should take training from professional music gurus. They would guide learners so that they develop a pitch sense. Or, develop a sense of appreciation of melody so that they can perform better. Lastly, they learn to analyze their voice and understand if their tune and pitch are right. One can start to learn music at any age, but their success depends on factors like physical maturity, self-motivation, practice time, and even the ability to focus.